10. Kanye's tweets are less controversial.
I dare you. Look at both Twitter accounts now.
9. He'd give new meaning to the phrase "West Wing."
8. The only world leader Kanye's ever insulted is Taylor Swift.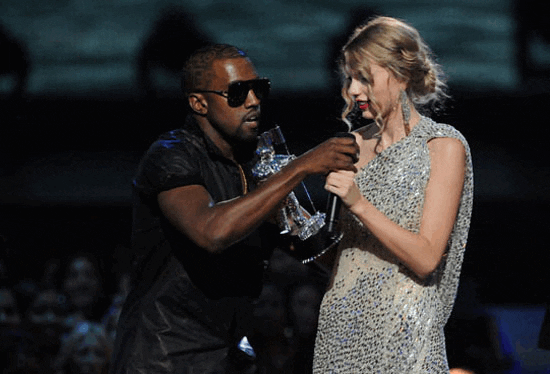 7. With Kim as first lady, we'd finally see a reality star in the White House! Oh, wait…
In Trump's defense, The Apprentice was more entertaining TV.
6. First President to own his own shoe line.
You've never heard anybody say, "Dude, where'd you get those new Obamas?"
5. Highest ratings ever for a State of the Union.
4. Best Inauguration Day music.
Clinton seemed cool when he played the saxophone. This is a "whole 'notha level. N-O-T-H-A."
3. First College Dropout ever to become President.
2. Instead of Presidential updates on Twitter, we could just watch Keeping Up with the Kardashians.
Let's face it, Keeping Up with the Kardashians might be less toxic than Trump's Twitter.
1. Trump has a comb over. Kanye would have Sean "P. Diddy" Combs over.
Latest posts by Rob Vischer
(see all)