I'm glad Jesus shows mercy to stupid people. If he didn't, hope would've been lost for the late 90's version of me.
If you picture the friendly Christian guy in your high school who tried to befriend everyone, that was me. If you also picture the Christian guy who semi-annoyingly followed every Christian trend, that was also me. Following Jesus is way harder than following trends, so sometimes I opted for the latter.
Now that I've introduced my high school self to you, let's resurrect my old local Christian bookstore and remember 10 of the Christian trends I would like to forget.
10. Wearing Christian Parody T-shirts.
I can still remember a female classmate wearing a T-shirt with a yellow and black "Jesus" instead of "Reese's" and a crown instead of a peanut butter cup. There was also "Meant to Die" instead of Mountain Dew. And "This blood's for you," instead of "This Bud's for you" (Budweiser).
I don't know what compelled people to parody junk food logos by infusing weird Christian slogans into them, but at the time, I thought they were genius. I literally remember saying to my buddy after seeing the Reese's turned Jesus t-shirt, "I wish I would've thought of that."
I personally wore a navy blue t-shirt with a parody of Life Savers. It subtly read, "Life Saviour" with "Live Forever" in its subtitle where "Five Flavors" would normally sit. I bought it from Gadzooks!, a store in the mall that simultaneously carried Christian t-shirts and secular band t-shirts, which made no sense to me at the time.
9. Trust Falls in Youth Group.
In case you don't know what a trust fall is, it's when you stand up on a 7-foot platform and fall backwards trusting that a group of ten people below you will catch you. The first time I tried it, my youth group dropped me.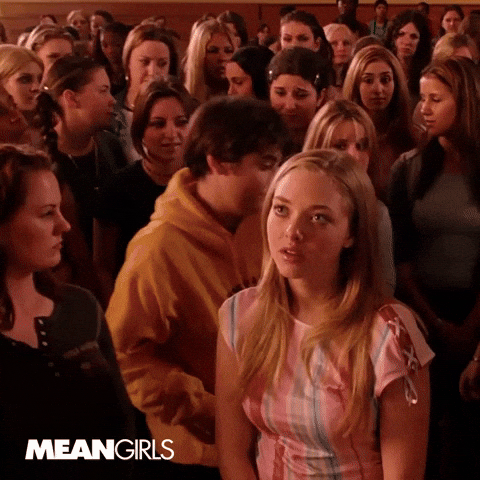 Trusting distractible, hormonal teenagers to catch all 6'6″ of me was my first mistake. My second mistake was giving them one more chance.
8. Liking Christian Movies Because They Were Christian.
After I watched the end times movie Left Behind in the theater, I distinctly remember thinking, "That was really good… right?" I didn't really understand the plot, but a car exploded, and Kirk Cameron, the star of the 90's sitcom Growing Pains, made the movie amazing… right?"
When Left Behind was released to video, I immediately bought it for movie night at my buddy Mike Perry's house. I was pretty offended when everybody except me fell asleep within the first 20 minutes. I never watched it again, but it took me a few years to figure out why. "BOOORING!!!"
7.  Trying to Stop Cussing by Wearing WWJD Bracelets.
I thought these colorful bands of tightly woven fabric would change the world. Admittedly, a few times my bracelet stopped me from dropping an "F" bomb in basketball practice, but one time when I twisted my ankle after a layup, the bracelet failed. In the next five minutes of excruciating pain, it failed over and over and over again. And each failure bounced off the walls of our high school gymnasium like an echo of shame.
I believed too much in my own resolutions to be better. I thought I could always will myself to look at my wrist, remember what Jesus would do, then walk the straight and narrow. But even after I started wearing WWJD, I failed in many, many ways both publicly and privately.
Fortunately, Jesus died and rose again to give me more than a bracelet. He sacrificed Himself to give me a new heart, a heart that is tender enough to repent of both disobedience and self-righteousness.
6. Kissing Dating Goodbye.
To be honest, I didn't read Joshua Harris's I Kissed Dating Goodbye. But I did gather the cliff notes from some very enthusiastic national youth speakers, who also happened to be girl dads. I thought the idea to kiss dating goodbye was so cool that I not only kissed dating goodbye, I kissed kissing goodbye until my wedding day, and for the first semester of college, I kissed hugging goodbye.
When I started kissing everything goodbye, I embraced a lack of commitment to girls I hung out with semi-exclusively. I still remember the summer after my senior year. I was riding on a bus to a Colorado youth conference, and three girls on the bus were mad at me. On that trip, every one of the girls left plenty of room between me and her for the Holy Spirit.
Joshua Harris published I Kissed Dating Goodbye when he was 21. Now, he's not only renounced his book, he's also renounced his faith. I'll just renounce the book. I heard a friend say once, "Never trust a songwriter who's under 30." Although that offended me at the time, because I was a songwriter under 30, I get it now. People who publish books at 21 might be brilliantly entertaining writers with trendy advice, but publishing a book doesn't make you wise.
5. Calling dcTalk the Best Band Ever.
The first cd I ever bought was dcTalk's Jesus Freak for $19.99 at Agape Christian bookstore. Also, I somehow nabbed tickets to the first show on the whole Welcome to the Freak Show Tour.
I not only listened to Jesus Freak, I performed it with some Chai Alpha Bible club friends for my public high school's lip sync competition. With three life size crosses and a manger, even our set design was distinctly Christian. I briefly considered having classmates hang on the crosses, but I decided against it for obvious reasons… like not wanting to put in extra work to make the crosses sturdier.
I still love dcTalk's Jesus Freak, but calling them the best band ever only revealed one thing about me. I was very sheltered.
4. Viewing Lack of Popularity as Persecution.
When no one liked our chaotic dcTalk lip sync in high school, I thought it was because of the Christian message. I never considered factors like it wasn't very entertaining, we sucked at lip syncing, and the stage looked like a weird nativity/crucifixion mashup.
3. Believing Self-Help Sermons = the Gospel.
Every year our youth group broke attendance records for Sex Month, a 4-week series of sex talks filled with practical dating advice for hormonal teenagers. Looking back on it, my youth pastor handled each of the weeks surprisingly well.
But in my self-righteous, competitive mind, when I implemented his practical advice, I automatically morphed into a better Christian than everyone who didn't follow his advice. I thought I was diving deeper into my Christianity by following practical advice for my life. Only years later, I realized that I was trying to earn God's favor rather than admitting I was needy and broken.
2. Believing Pop Songs Could be Redeemed by Changing the Lyrics.
The Apologetix turned Hootie & The Blowfish's song "I Only Wanna Be With You" to "Naomi Gonna Be With Ruth." Other hits include "Enter Samson" instead of Metallica's "Enter Sandman," "Livin' What Jesus Spoke of" instead of Ricky Martin's "Livin' La Vida Loca," and "Bethlehemian Rhapsody" instead of Queen's "Bohemian Rhapsody."
I loved the idea so much, I wrote a parody for Nsync's "Bye, Bye, Bye," and redeemed it into "Bye, Bye, Bye (The Rapture Version.)" Just sing the words to the tune in your head. You'll get it.
One second after you die
Are you gonna be with Christ
Oh, Absent from the body
Present with Him
He died for you and me
Yeah, rose again in 3
Now we know that
He's coming back again

Don't wanna stay in the ground when I die
I'm leavin' when the trumpet sounds
Baby, bye, bye, bye
Thankfully, the video of me performing this was recorded pre-internet. Other hits of mine included "Thief in Paradise" instead of "Gangsta's Paradise" and "Word of God" instead of "Dirty Pop."
1. Thinking Christian Haunted Houses Were a Good Idea.
Hold on. It's about to get weird. Well, weirder.
My senior year in high school, I took "75 pre-Christian" friends to a Christian Haunted House. I joked with my other Christian friends that this was our chance to "scare the hell out of 'em." Unfortunately, it worked.
Like any haunted house in the 90's, once we arrived, we waited in line for 45 minutes. But once we made it inside, there were no fake witches or crazy things popping out at me. Instead, we walked into rooms filled with "real life horrors." When the light turned on in each room, we were treated to live scenes of death with very realistic special effects. One actor shot himself in the head, and blood splattered all over the wall.. An actress laid on a bloody table during a botched abortion. And Jesus was crucified right in front of us.
I told you that it was about to get weirder. After reflecting on these Christian trends, I think I'll stop following "relevant" Christian trends and start following Jesus and the Bible. Cultural trends like fashion, boybands, and slap bracelets are easy to look back on and laugh at, but Jesus' sacrifice is hard to trivialize… unless you put it on a Christian parody t-shirt.
Latest posts by Rob Vischer
(see all)